THE ADOPTION PROCESS
Please view our available pets online or visit the shelter.  You may complete an application for the pet(s) you are considering for adoption to save time in the shelter but this does not guarantee you may adopt that pet.  
During your visit, our animal care team members will assist with the meet and greet between you and your potential pet, and also help you determine who would be a good match for you and your family. Once you've made your decision, our adoption team will finalize the process.
ADOPTION FEES
Puppies 6 months and under – $180
Dogs – $140
Dogs over 6 years – $100
Kittens 6 months and under – $100
Cats – $75
Cats over 6 years – $50
ADOPTION POLICIES
Must be at least 18 years old to adopt
Must provide valid photo ID
Residents of Palm Springs must purchase a dog license with a dog adoption
PSAS reserves the right to refuse an adoption for any reason
All adoption fees collected assist in the daily care and ongoing needs of our animals. Every animal available for adoption has been provided a full medical examination and behavioral assessment. Our adoption fees cover:
spaying/neutering
up-to-date vaccinations
microchip and registration
medical examination
behavior assessment
certificate for a free veterinary exam
discount on pet insurance
discount at our in-house retail store
We reserve the right to hold special animal adoption promotions wherein prices may be reduced or waived altogether.
ADOPTION RETURN POLICY
If for any reason your adoption doesn't work out as planned, we encourage you to return your pet to the Palm Springs Animal Shelter. We understand these are hard decisions and we welcome the opportunity to find a different home for your pet if it is not a perfect match for you.
POLICY ON PET COSMETIC ALTERATIONS
The Palm Springs Animal Shelter's policy is that adopters will not subject adopted pets to non-medically necessary cosmetic alterations (e.g. ear cropping, de-clawing, tail docking, de-barking).
For more information about cat de-clawing and why it is never in the cat's best interest, please visit the Paw Project's website.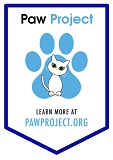 WORKING CATS PROGRAM
Our Working Cats Program has been designed to allow less socialized cats to barter their rodent catching skills for room and board under the supervision of an understanding care giver on ranches, farms, wineries, agricultural operations, warehouses of all types as well as neighborhood backyards.