The Palm Springs Animal Shelter is happy to provide a public vaccine and microchip clinic every Thursday 9:30 to 1:00. Hours may vary if the date of vaccine clinic falls on a holiday.
The Public Vaccine Clinic is currently by appointment only. Please call (760)416-5718
All dogs must be leashed. Please avoid the use of retractable leashes.
All cats must be in carriers.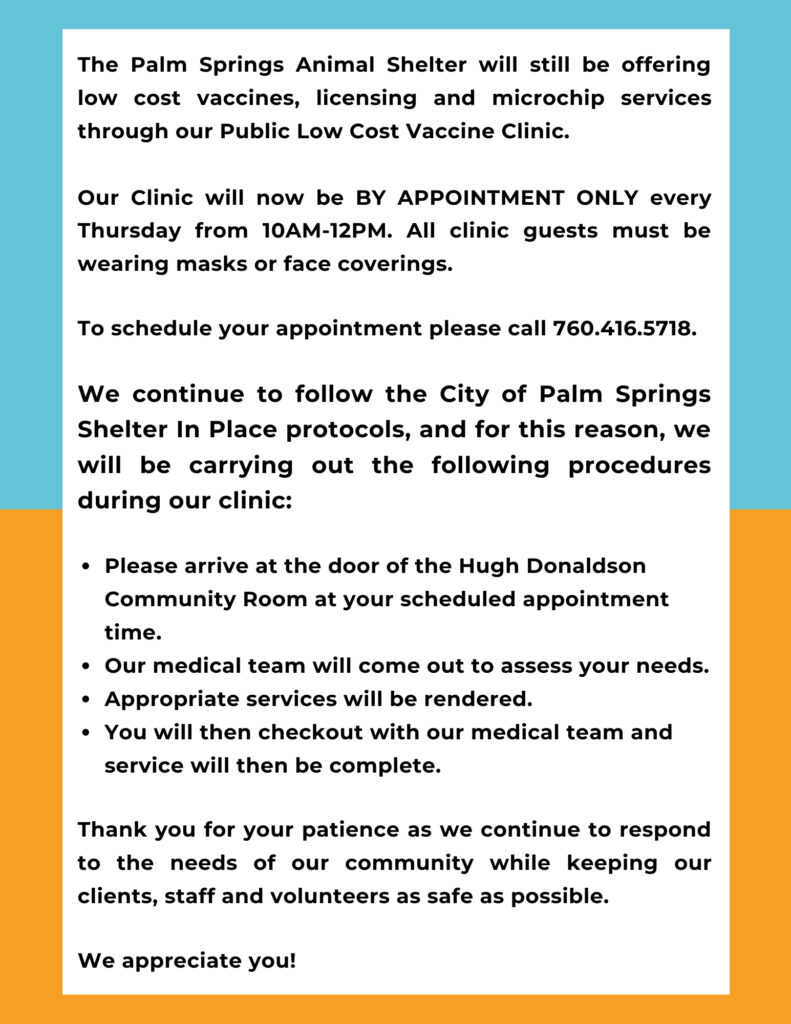 | Clinic Fees | Cats | Dogs |
| --- | --- | --- |
| Vaccine: DA2PP | N/A | $20 |
| Vaccine: FVRCP | $20 | N/A |
| Vaccine: Bordetella | N/A | $20 |
| Vaccine: Canine Influenza Virus (Dog Flu) | N/A | $30 |
| Vaccine: Rabies | $15 | $15 |
| Vaccine: Rattlesnake Vaccine | N/A | $30 |
| Dewormer: Pyrantel | $20 | $20 |
| Microchip | $25 | $25 |